Sculpture as Music
18 October 2018, 11:00am 29 November 2023 - 2:48pm
Alice Hiller explores how Croatian-Hungarian émigré sculptor Oscar Nemon composed 'by ear'. Nemon, famous for sculpting figures from Churchill to Beerbohm to the Queen, lived briefly on Holywell Street before establishing his studio just outside Oxford. Alice Hiller illustrates his sculptural journey from Osijek to Oxford via Vienna and Brussels.
---
Oscar Nemon composed sculptures which make visible the music of Europe's twentieth century history, but also bear witness to its silences. Born in Osijek in 1906, to a Hungarian father and Yugoslav mother, Oscar Nemon's earliest works record life within, and beyond, his Jewish community.  Moving to Vienna aged 18 in 1924 to study, his early sitters were almost all from Vienna's musical circles, thanks to introductions from musician friends who had also travelled from Osijek. 
Notwithstanding being excluded from the Viennese academy where he wished to study, Nemon was able to continue his experiments with Expressionism in the troubled city.  He saw exhibitions by artists including Oskar Kokoschka by day, and heard the music of Mahler and Schoenberg at night.  Brussels, where he moved in 1925, offered further opportunities, and a circle of sculptors and artists in which Nemon's work could come to maturity.   Recognised as one of the most compelling contemporary portrait sculptors working in Europe, and regularly exhibiting his work, Nemon's pre-war sitters included Freud and other psychoanalysts, and the Belgian Royal family.  While in Brussels, Nemon also exhibited the maquette for an abstract structure titled the 'Centre for Universal Ethics', to accompany his proposal for a movement aimed at counteracting the rising tides of fascism and prejudice.
Nemon continued to promote the Centre for Universal Ethics in Britain, where he began to work from 1936, as Brussels became less welcoming.  Although Nemon was in England when war was declared, much of his work remained in Europe,  including many figurative compositions which are now only recorded in photographs.  While Nemon survived, almost all of his entire extended family were killed in the Shoah, either by partisans in camps in Croatia, or in Auschwitz.
Their loss, and that of friends and collaborators, would mark Nemon's post-war work, and is reflected in sketches he made for unrealised war memorials, and his composition 'Humanity', which was installed in Osijek in 1965 to remember its Jewish citizens.   Notwithstanding hostility from Henry Moore, who resented his 'foreign' origins, Nemon's subjects after 1945 would include Churchill and his circle, Eisenhower, numerous British politicians, Elizabeth II and psychoanalysts including Donald Winnicott – as well as many private sitters.  Making portraits which realised abstract shapes within their representative features, Oscar Nemon left a legacy of iconic public monuments around the world – and an archive of drawings and plasters still waiting to be explored on Boars Hill.
Series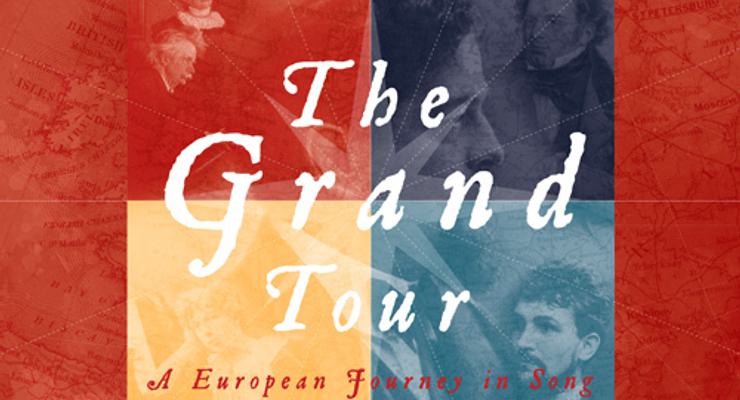 12 October 2018 | 9:00am
The Grand Tour – A European Journey in Song
---
Previous Event
18 October 2018, 10:30am - 10:45am
Next Event
18 October 2018, 1:05pm - 2:00pm