Oxford International Song Festival
Oxford Song has built a national and international reputation over the past twenty years, for promoting classical song through world-class concerts at the Oxford International Song Festival; developing the next generation of artists through our Young Artist Programme; supporting singing in local primary schools through our annual Schools Programme; and showcasing award-winning contemporary classical song through our Associate Composer scheme and Song Futures commissioning programme. 

We won an RPS Award in 2015, cited for the 'breadth, depth and audacity' of our programming, and in 2023 we were delighted to be shortlisted once again.

Our International Song Festival, the focal point of our year, is the world's largest festival of classical song, featuring more than 70 curated events over two busy weeks each October. We engage more than 200 artists from across the world each year, showcasing classical song, new music, and nurturing emerging talent.
Patron: Sir Thomas Allen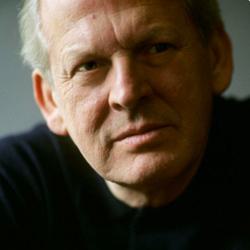 Oxford International Song Festival goes from strength to strength, with interesting and appropriate programming. More and more these days the fate of the performance of Art Song is left to the passion of one or two individuals for its inclusion in our diet. We should applaud Sholto Kynoch for his creation of this Festival and once again I wish him, the performers and all who come to listen the most satisfying of times in allowing us a further arena in which to hear this great musical literature.
Sir Thomas Allen
Our Artists
The special atmosphere at the Oxford International Song Festival is warmly appreciated by artists, many of whom enjoy longstanding relationships with us.
Renowned visitors in recent years have included singers Ian Bostridge, Angelika Kirchschlager, Mark Padmore, Katarina Karnéus, Roderick Williams, Birgid Steinberger, Wolfgang Holzmair, Robert Holl, Christoph Prégardien, and pianists including Graham Johnson, Roger Vignoles, Julius Drake, Imogen Cooper, Thomas Adès and many others.
We have a proven commitment to discovering and promoting exceptional emerging talent via our Young Artist Programme, and stars of the future can regularly be heard at the Festival.
Our Patron is Sir Thomas Allen, Ian Partridge CBE is Patron of our Friends, and Dame Sarah Connolly DBE is Patron of The Schubert Circle. Find out more about joining our Friends.
Beyond Song
We believe a Festival should truly inhabit its home city, and engage with other institutions and as many people as possible. The meeting of literature and music offers rich opportunities for this and we have enjoyed successful and creative collaborations with the Ashmolean Museum, the Bodleian Library, the Pitt Rivers Museum, the Phoenix Picturehouse, the Botanic Garden, and many of Oxford University's Colleges and Faculties. Our other partners have included the UK's leading conservatoires, music/theatre company Re:Sound, other music promoters and numerous pubs, hotels, cafés and restaurants. A celebratory spirit spills out of the concert hall and into the streets of Oxford each year during the Festival.