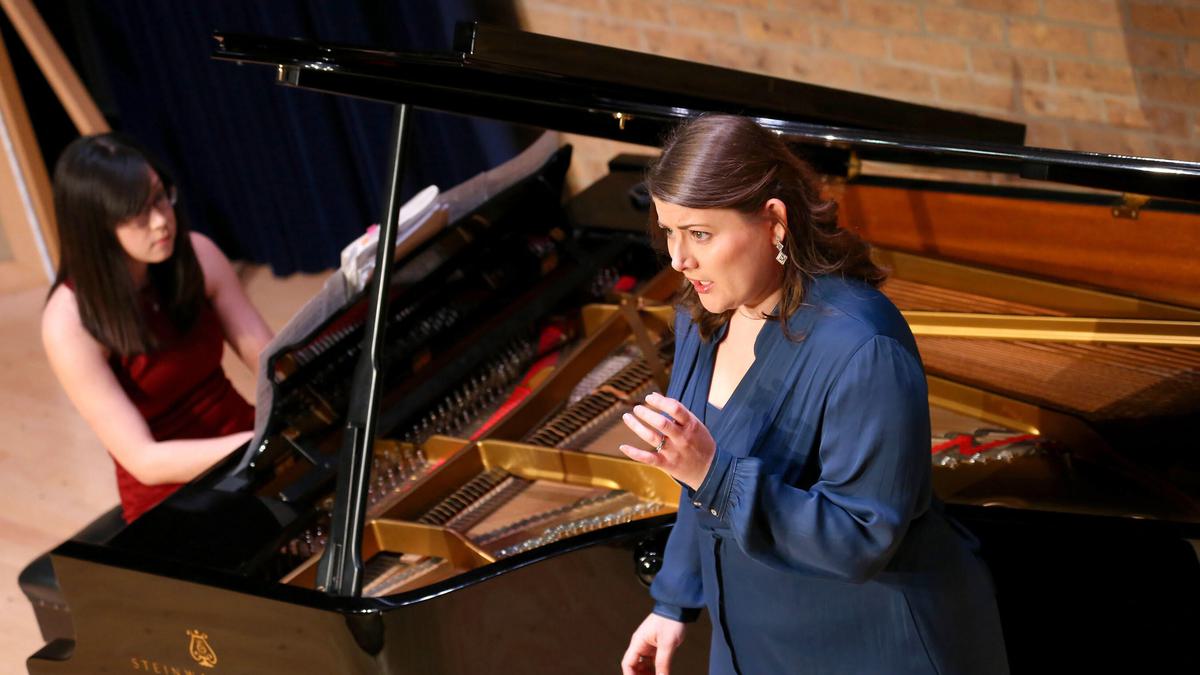 Young Artist Programme
Education
What is the Young Artist Programme?
Oxford Song's new Young Artist Programme* runs over 18 months and offers a range of high-quality training and performance opportunities for duos in the early stages of their careers. For the Young Artist Programme 2024, this will include:
Oxford International Song Festival 2024
A fully-funded place on the residential Mastercourse working intensively with internationally renowned artists and performing in the Mastercourse Showcase Recital.
An Emerging Artist slot: a 15-minute performance before one of the headline evening concerts.
Events in 2025
Masterclasses as part of the Spring Song weekend.
At least two other masterclasses/workshops during the year.
Other performance opportunities that may arise throughout the period.
Oxford International Song Festival 2025
The culmination of the programme is a showcase recital for each duo at the 2025 OISF. 

Up to 18 duos will be invited to attend public auditions for the Programme, these take place during our Spring Song Festival on 19 & 20 April 2024.
Please see below for further information and how to apply.

*generously supported by Jerwood Foundation and other charitable trusts and foundations
Young Artist Programme 2024
Auditions for the Young Artist Programme will take place in Oxford on 19 & 20 April 2024.  Further information about the Programme and application guidance can be found here. 
Applications are now open, please click here for the online application form.
Successful applicants should note that acceptance onto the 2024 Programme will be on condition of confirmation of attendance at the residential Mastercourse. This will take place in Oxford from 19 to 27 October 2024.
If have any queries about the Young Artist Programme or need further information please email Kate Swinburne-Johnson
Young Artist Programme 2022/23
Current Young Artists
Selected Videos from previous Young Artists