Art:Song
Images, Words, Music
Welcome to the Oxford International Song Festival 2023. This year's thrilling theme aligns the visual arts with poetry and music in a wide variety of ways. Alongside world-renowned singers and pianists, you'll find colour, fashion, musical manuscripts that are themselves artworks, artist-poets, artist-composers, programmes inspired by artworks, and much more...
Sholto Kynoch, Artistic Director
Browse Festival day-by-day
Festival Brochure 2023
We're delighted to share this year's Festival brochure with you. Please click the button below to browse each event in detail, explore some of this year's themes, and find more details of special offers, Festival passes, and how to book tickets...
View brochure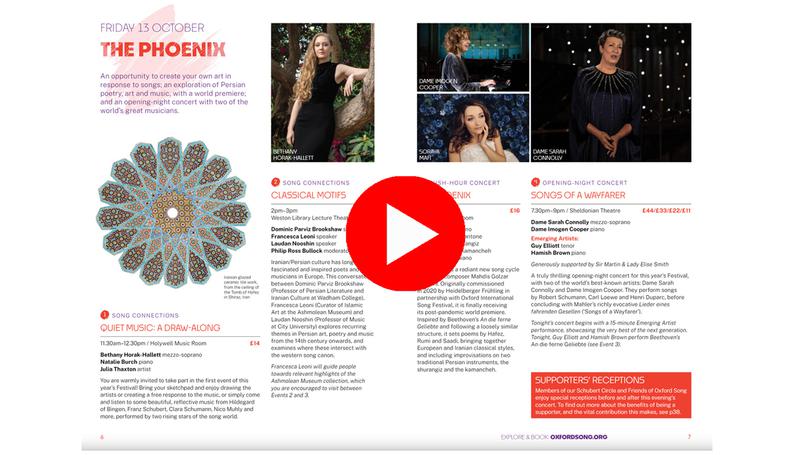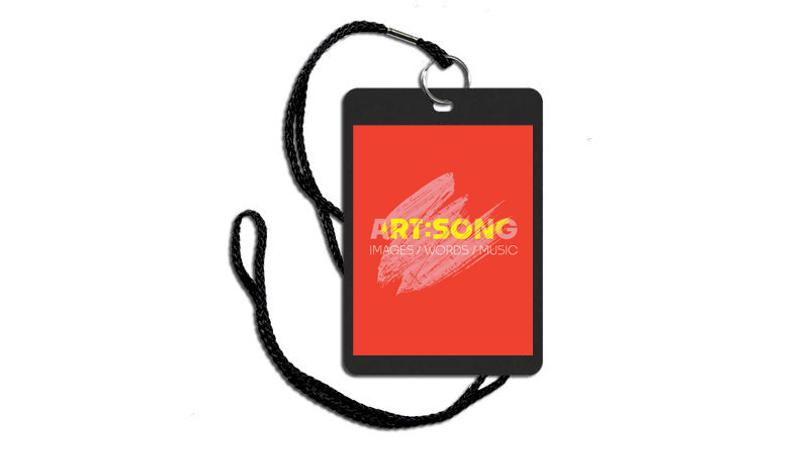 Festival Passes
A Festival pass is a fantastic way to take in the full breadth of the Festival and immerse yourself in song! It gives you access to all events (with a few exceptions where venue capacity is limited), including premium seats at every evening recital, and more than 20% saving compared to buying individual tickets...
Explore passes