Cecilia Rodríguez
Soprano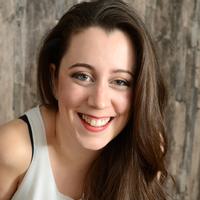 Born in Tenerife, she studied at the Escuela Superior de Canto de Madrid, Hochschule für Musik 'Franz Liszt' Weimar, Hochschule für Künste Bremen, Kolleg für Alte Musik 'Barock Vokal' Mainz, Internationale Sommerakademie Mozarteum Salzburg and Zarzuela Estudio de La Palma. She attended lessons and masterclasses with Dame Felicity Lott, Janet Perry, Edda Moser, Iréne Theorin, Helen Donath, Dolora Zajick, Krisztina Laki, Andreas Scholl, Thomas Mohr, Stéphane Degout, Francisco Poyato, Josep Surinyac, Helmut Deutsch, Wolfram Rieger, Malcolm Martineau, Sholto Kynoch and Simon Lepper, among others.
During recent years, she finished the Master in Lied 'Victoria de los Ángeles' at the ESMuC, Barcelona, and sang as 'Lied the Future Artist' at the Schubertíada in Vilabertran and as 'LIFE New Artist' at the Lied Festival 'LIFE Victoria'.
She received the 2nd Prize of the 'Jeunesses Musicales Spain Competition', 1st Prize of the International Competition 'Richard Strauss' in Salzburg, Prize 'Ferrer-Salat' of the International Competition 'Tenor Viñas' in Barcelona, Prizes 'Best Canarian Voice' and 'Department of Culture of the City Hall of Las Palmas de Gran Canaria' of the International Zarzuela Competition in Gran Canaria and Prize 'Lied Festival Victoria de los Ángeles' of the International Music Competition 'Les Corts' in Barcelona.
As a soloist she sang in Auditorio Nacional de Madrid, Auditorio de Galicia, Teatro Real de Madrid, Teatro de Vigo, Theater Bremen, Schlosstheater Schwetzingen, Hamburger Kammeroper, Theater Osnabrück and Ópera de Fuerteventura, among others, under the conduction of Ton Koopman, Konrad Junghänel, Josep Pons, Paul Daniel, Ulrich Sprenger, Martin Lutz, José Antonio Montaño, Daniel Inbal, Jacopo Sipari and Martynas Stakionis.