Aleksandra Myslek
Pianist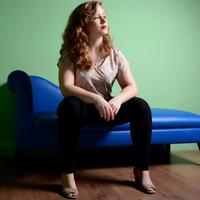 Aleksandra is a Polish pianist based in London. Having won the III International Chopin Competition in Budapest at 16, she started performing around Europe. In 2010 Aleksandra received a scholarship to study at the Royal Academy of Music with prof. Christopher Elton. She went on to pursue a postgraduate degree in performance and research with prof. Hamish Milne, which she completed with a distinction for overall outstanding studentship. Aleksandra regularly works with singers and instrumentalists; her collaboration with Damian Ganclarski resulted in her becoming a winner of the prestigious Brenda Webb Accompanist Prize in association with the Richard Lewis Award, whereas the cellist Alberto Casadei was her duo partner in the winning performance of the Wilfrid Parry Brahms prize. In addition to her chamber music professors at the Academy- Michael Dussek and Ian Brown- she took advice on ensemble playing from Richard Stokes, Christoph Prégardien, Ferenc Rados, Maxim Vengerov, Thomas Steinhöfel, Adrian Brendel, Michel Beroff, Gyorgy Pauk, James Ehnes and many others.
Aleksandra frequently works as a répétiteur and has experience with a large variety of repertoire. Recent collaborations include one with Gidon Saks on his role as Hagen in Deutsche Oper, Opera Loki on Carmen, Puzzle Piece Opera, All Aboard Opera and the Gilbert and Sullivan Society. She was involved in preparations of the new contemporary opera Syllable, commissioned by Trinity Laban and composed by Edward Jessen.
 Aleksandra is a Live Music Now musician and a staff pianist at the Trinity Laban Conservatoire of Music and Dance.