Daniel Adipradhana
Pianist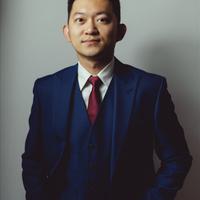 Daniel Adipradhana is an active young chamber musician both in the UK and Indonesia. As a collaborative pianist, arranger, composer, and chorister, he has collaborated with many well-known musicians and choirs, not only in national events, but also in international ones (US and Europe). He's been graduated from the Royal College of Music, London, with a Master of Performance degree in collaborative piano with distinction. He studied under the tutelage of acclaimed professors Simon Lepper, Roger Vignoles, Kathron Sturrock, Andrew Zolinsky, and Natalie Murray. Additionally, Daniel receives regular coaching from Audrey Hyland and outside the college from Julius Drake, and he studied continuo with Thomas Allery. He also studied with Laurie Perkins, Musical Director of the West-End's Matilda The Musical, pursuing his keen interest in musical theatre. Besides studying keyboard instruments, Daniel also studied conducting with Howard Williams.
Daniel has won the first prize for piano accompaniment in the Joan Chissell Schumann Competition, and he received the best student pianist award for the Brooks van der Pump English Song Competition in the preliminary round and won the second prize in the final round. He is also a 2022 and 2023 SongEasel Young Artist, and as a result of this, he gave a performance at the Oxford Prom in University Church of St. Mary, Oxford. Recently, he gave a performance with soprano Natasha Agarwal for a Lunchtime concert in National Gallery London held by Black British Classical Foundation and with Pegasus Opera Company celebrating the 75th Windrush Celebration in London. Besides, he's performed as a lunchtime concert regular in the college, St. Mary Abbots London, and Romsey Abbey.
Daniel has had many fantastic opportunities to enhance his musical artistry by joining piano and collaborative piano masterclasses with many acclaimed musicians, including Susan Manoff, Mark Padmore, Lydia Brown (Head of Collaborative Piano Department in Juilliard), Maciej Pikulski, Rudolf Piernay, Hans-Jürgen Schnoor, Henry Kelder (Utrecht Conservatory), Sam Haywood, Toru Oyama, and Adhi Jacinth (Freiburg).
He's been joining The Resonanz Music Studio (TRMS) family since 2017 as a piano teacher, collaborative pianist, and chorister in Batavia Madrigal Singer.