Emerging Artist: Jeeyoung Lim
Bass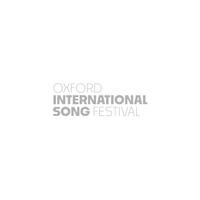 The multilingual Bass-baritone Jeeyoung Lim studied at the Korea National University of Arts where he studied under the tutelage of Prof. Hans (Hyunsoo) Choi, Hyuk Lee, and So Young Lee. He has recently finished his Konzertexamen degree at the Hochschule für Musik "Hanns Eisler" Berlin under the tutelage of Prof. Scot Weir, Prof. Thomas Quasthoff and Prof. Wolfram Rieger, where he also finished his Masters degree with the highest mark. Jeeyoung Lim has participated in masterclasses given by Thomas Hampson, KS Birgitte Fassbaender, DBE Ann Murray, Helmut Deutsch, Graham Johnson, Benjamin Appl, Charles Spencer, Peter Edelmann, Barbara Bonney, and Amanda Roocroft.
He has also taken part in festivals such as: Leeds Lieder Festival, Lied Basel Festival, and most recently the Eppaner Liedsommer Festival. He was invited again by KS Brigitte Fassbaender to give a Lied-Matinee at the Eppaner Liedsommer and also by Thomas Hampson to give a recital in January 2022 at the "Pierre Boulez Saal" in Berlin. He has also given concerts together with numerous world-class musicians such as: Thomas Hampson, Thomas Quasthoff, Graham Johnson and Antonello Manacorda.
Jeeyoung Lim has won numerous prizes such as: "Prize for Most Promising Future Talent" at the "Das Lied" International Song Competition and most recently the "Britten Pears Young Artist Program Prize" at the Wigmore Hall Song Competition to become the first asian singer to win a prize at the competition.
Aside from singing on stage, Jeeyoung Lim is the founder/organizer of the Facebook page "Lied World". He has founded this page to make German song popular in Korea. He introduces lesser-known songs to the public and also his own interpretation, and thoughts about the piece.
Jeeyoung Lim is a scholarship recipient of the Verein Yehudi Menuhin Live Music Now Berlin e.V. and Lied Akademie des Internationalen Liedzentrums Heidelberg.