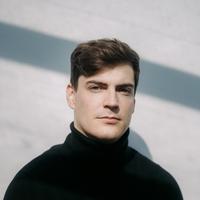 © Daniele Caminiti Photography
Swiss Baritone Felix Gygli was recently announced Winner of the 2023 Kathleen Ferrier Awards and winner of the Lied Prize of the Queen Sonja Competition in Oslo. In the 23/24 season he will join the International Opera Studio at Opera Zurich. He was a member of the Académie Lyrique of the Verbier Festival 2023, where he was awarded the Prix Thierry Mermod for the most promising singer of the Academy
Felix performed the role of the 2nd Handwerksbursch in Wozzeck at the 2023 Verbier Festival and will appear as Starveling in Britten's A Midsummer Night's Dream at Opernhaus Zurich. He will open the season 2023 with the Orchestre National Montpellier in an Opera Gala concert under the baton of Chloé Dufresne. In 2024 he will appear as the Baritone Soloist in Brahm's Deutsches Requiem with the Orchestra of Theater Biel-Solothurn.
Felix is a keen recitalist and appears regularly with pianists JongSun Woo and Tomasz Domanski in recitals across the UK, France and Switzerland. A regular performer of oratorio repertoire, he has performed Fauré's Requiem, Mendelssohn's Elijah, Bach's Matthewpassion and multiple Bach cantatas around Europe.
In 2022, he made his operatic debut singing Papageno in Mozart's Die Zauberflöte with Ouverture Opéra Sion and has since appeared in multiple opera scenes productions with the National Opera Studio, where he was a Young Artist 22/23.
Updated: 30/09/2023