Jan Philip Schulze
Pianist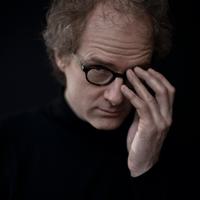 © Martin Bühler
Born in Frankfurt, German pianist Jan Philip Schulze studied piano at the Munich Hochschule für Musik and Moscow's Tchaikovsky Conservatory, and has been awarded prestigious scholarships and prizes at international piano competitions. He has studied the interpretation of German lied with Helmut Deutsch and Dietrich Fischer-Dieskau and currently enjoys an active career as a soloist, chamber musician, vocal accompanist and teacher. 
Awards at international competitions in Italy, Spain, and South Africa marked the beginning of his career, which led him in the meantime in nearly all European countries as well as to Japan.
Among the best know singers, Jan Philip Schulze works regularly with, mit Juliane Banse, Annette Dasch, Rachel Harnisch, Dietrich Henschel, Jonas Kaufmann, Robert Dean Smith, Johan Reuter and Violeta Urmana in London, Vienna, Graz, Prague, Paris, Toulouse, Madrid, Tokyo, Singapore, as well as at the Festivals of Munich, Lucerne, Salzburg, Schwarzenberg and Edinburgh. 
As a chamber musician and soloist Jan Philip Schulze is very much involved with contemporary musician 2002 he gave his debut with Munich Philharmonic Orchestra in the creation of Christoph Staude's piano concerto.
Upon recommendation of Hans Werner Henze Jan Philip Schulze performed the entire piano works of the composer in Madrid, Genova, Rome, at Milan's Teatro alla Scala and at Frankfurt Alte Oper.
He took part in many creations by Beat Furrer, Hans Werner Henze, Wolfgang Rihm, Dieter Schnebel, Johannes Schöllhorn and Jörg Widmann. 
In April 2013 were issued recordings of Jörg Widmann's piano concerto and of Johannes Schöllhorn's piano concerto with the symphony orchestra of Westdeutscher Rundfunk conducted by Peter Rundel.
Jan Philip Schulze is presently teaching on the faculty of Hochschule für Musik und Theater Hanover and has conducted master classes in South Korea, Spain, Italy, The Netherlands and Ukraine.
Updated: 21/05/2023