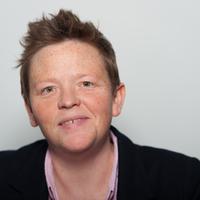 Jennifer Ingleheart is Professor of Latin at Durham University. She joined Durham after completing her Oxford DPhil in 2004. She was educated at Wadham College, Oxford, and Bradford Girls' Grammar School.
Her work focuses on Latin love poetry and Roman sexuality, and various responses to both of these. Her first book was a commentary on Ovid's Tristia 2, the poet's self-defence from exile to the emperor Augustus for writing a poem, The Art of Love, which Augustus accused of promoting adultery. In Ingleheart's more recent work, she explores how people in the modern world have responded to ancient Roman homosexuality, which has been stereotyped as decadent and licentious, and has helped to shape modern queer identities and self-expression. She is particularly interested in how Rome provides scope for sexual fantasies and a wide range of erotic possibilities in erotica and pornographic literature, and in how Latin has been used as a private language between queer men in the modern age. These were themes that were explored in her 2018 Bodleian Library display, Story of Phi, which exhibited for the first time works which had been segregated from the rest of the Library's collection because of their obscene content.
Ingleheart has also explored these themes at greater length as the editor of the 2015 Oxford University Press volume, Ancient Rome and the Construction of Modern Homosexual Identities and author of Masculine Plural: Queer Classics, Sex, and Education (OUP, 2018). A chapter of Masculine Plural is devoted to A.E. Housman's scholarly article, Praefanda, which is written in Latin and explores Roman texts which have sexual content; the chapter explores how Housman engages with Roman sexuality and uses Latin in a sly and erotic way, hinting at his sexual knowledge and preferences, and attacking the treatment of same-sex relations in the society in which he lived.