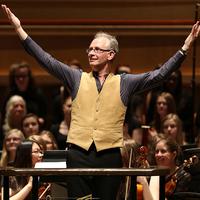 John Webb is a freelance composer, animateur, educator, conductor and writer. His work aims to encourage creative participation in music making: to enjoy it as an enlivening group activity for all-comers, and one in which participants can discover their own creative musical identity. 

John is always interested in taking part in unusual, creative projects, collaborating with creative people from all artforms and in a variety of contexts.

Learn more about John here.