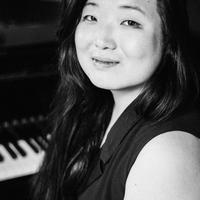 Jong Sun Woo is a collaborative pianist, praised for her 'poetic and characterful' playing (The Guardian). Most recently, she accompanied Felix Gygli who won the Ferrier Awards 2023 at Wigmore Hall. She received the Gerald Moore Award from the Royal Philharmonic Society and with her duo partner Giacomo Schmidt, won 1st prize and the prize for best performance of commissioned work at International Student Lied Duo Competition in Groningen, Netherlands.
Jong Sun won the Pianist's Prize at the Maureen Lehane Vocal Awards in 2021, and the Leeds Lieder/Schubert Institute UK Song Prize in 2022. While studying at Guildhall School, she won the English Song Prize and the Paul Hamburger Prize for song accompaniment awarded by Graham Johnson for his Poulenc project.
Jong Sun was a scholar of Lied Akademie 2021/22 Liedzentrum Heidelberger Frühling, mentored by Thomas Hampson and subsequently has performed during Schubert Woche at Pierre Boulez Saal, Berlin and the Neuland Lied Festival, Heidelberg in 2022.
As a chamber musician, she performed Beethoven's complete works for cello and piano in New York in 2017. With violinist Eleanor Corr, she gave the Gold Medal-winning performance at the Royal Overseas League's Annual Music Competition in 2020.
After finishing her undergraduate studies with First Class honours at Guildhall School of Music and Drama, she won a full scholarship at Bard College, New York to study with the late Peter Serkin. She came back to London and gained her Masters and Artist Diploma in Piano Accompaniment with distinction at Guildhall, graduating with 'Concert Recital Diploma', awarded for her outstanding final recital.
Updated: 01/09/2023