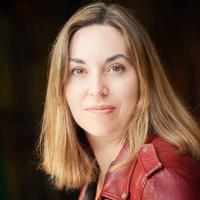 Dr Kate Kennedy is an award winning writer and broadcaster, who has published widely on twentieth century music and literature. She is a regular presenter on BBC Radio 3, and is Co-Director of the Oxford Centre for Life-Writing at Wolfson College Oxford, where she is a Supernumerary Fellow. She is also a Fellow of the Royal Historical Society.
Her recent biography Dweller in Shadows: A Life of Ivor Gurney was published to much critical acclaim by Princeton University Press in 2021, and was one of two books published that year to be shortlisted for a Royal Philharmonic Society prize. Her book Cello – A Journey Through Silence to Sound will be published by Bloomsbury in 2023, and she is embarking on a history of twentieth century British composers.
She is the editor of Literary Britten, a compendium of scholarship on Benjamin Britten's use of text.
She is particularly interested in developing biographical research as performance, her opera libretto Out of the Ruins was a Royal Opera House commission in 2014 with composer Charlotte Bray, and her dramatized recitals for singer, pianist and actor have been performed by Fiona Shaw, Alex Jennings, Simon Russell Beale and Simon Callow in Literary and Music Festivals across the UK and Europe, and commissioned by the BBC, Wigmore Hall and Southbank Centre.