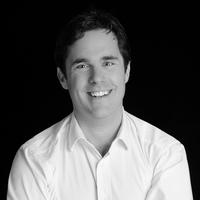 Born in Liverpool, Nicholas read Modern Languages at Cambridge before his postgraduate studies at RAM. He has appeared with many of the world's leading ensembles, and has enjoyed many different approaches to music-making.
He has sung all over the world; highlights include Bach's Evangelist at Sydney Opera House, the RAM (for the BBC Proms), and in both the Thomaskirche and the Nikolaikirche, Bach's churches in Leipzig, Rameau at the Opéra de Paris, and Monteverdi at Carngie Hall, the Salzburg Festival and the Berlin Philharmonie.
Nicholas has frequently sung with many leading early music ensembles - Gabrieli, the Monteverdi Choir, Concerto Copenhagen, le Concert d'Astrée, AAM - and to critical acclaim with the Australian Chamber Orchestra, the OAE, the St Paul Chamber Orchestra, the Britten Sinfonia, and the Copenhagen, Brussels, BBC, and Royal Liverpool Philharmonic Orchestras. On the opera stage, he has appeared at Glyndebourne, Lille, Paris, Toulouse and Copenhagen.
He is devoted to recital repertoire, and has appeared regularly at the Wigmore Hall, in a wide range of repertoire from Purcell's Harmonia Sacra with regular collaborator Elizabeth Kenny to songs by Schubert, Stephen Hough, and the complete Britten Canticles. He has also appeared frequently at the Lammermuir Festival - this year with accordionist Ryan Corbett - and at the Bath, Ludlow, Maribor, St Magnus, and BRQ (Helsinki) Festivals.
His extensive discography includes music across 7 centuries, including several recordings of Monteverdi's Vespers, Bach's Evangelists, Stravinsky with SCO, and Piazzolla's amazing María de Buenos Aires with Mr McFall's Chamber.
In recent years, Nick has enjoyed success in directing, including several choral programmes, as well as Bach's St Matthew Passion at Wigmore Hall ("the sheerexpressivity of his singing was a thing of wonder here... at times this felt more like a prayer...perhaps the highest compliment you can pay." - The Times), and a curated programme of Bach, Purcell and Latin American music with Aurora Orchestra. In 2020, he was appointed Associate Director of the Dunedin Consort.
Nick is a Visiting Professor at the RAM, and a Musician in Residence at Girton College, Cambridge.
Updated: 28/09/2023