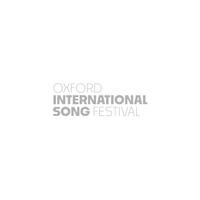 Nick Hennessey is an internationally acclaimed storyteller, playwright, folk singer, song writer and musician. He has told stories for more than 20 years, performing at venues such as the Southbank Centre and the Royal Albert Hall. He is particularly drawn to North European cultural traditions and has been awarded high honours in Finland for his work on their National Epic, Kalevala. 
In 2000 he won the World Championship in epic-singing performing the Kalevala, the Finnish national epic in Espoo, near Helsinki. He regularly returns to perform Kalevala in English for Finnish audiences. In 2009 he presented a program on BBC Radio 4 about the relationship between Kalevala and modern Finnish national identity.
He has worked extensively over the last 10 years with the innovative and pioneering storytelling production company Adverse Camber and director Paula Crutchlow with whom he created the epic storytelling and music performance Fire in the North Sky, with the improvisational Finnish band Suunta, which has toured widely in the UK as well as Norway, Lithuania and Finland.
Nickmhas devised and produced other many new works, notably Barbed Wire for Kisses with Hugh Lupton, a piece set in an imagined rural Lincolnshire village between 1914 and 1918, using actual letters and diary entries from the Lincoln archive facilities.
Nick has performed at venues from the Southbank Centre and the Albert Hall to rural village halls, and extensively at folk, storytelling, and literature festivals throughout the UK and internationally (Estonia, Finland, Sweden, Norway, the Netherlands, Belgium, Denmark, Canada and two national tours of Japan). He has produced three solo albums of his music the most recent of which, A Rare Hunger released on Harbourtown Records, received critical acclaim with airtime plays on BBC Radio 3's Late Junction and numerous stations in the US.