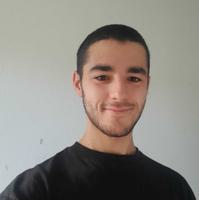 Pietro was born in Florence, Italy, in 2002 and began playing the piano at age 10. He was admitted to the Florence Conservatoire of Music in 2017. Pietro's debut performance as a soloist took place in 2019, playing Mozart's Piano Concerto No.23 in A Major, K.488 with the Orchestra da Camera Fiorentina. He moved to London in 2020 to study Piano Performance at Trinity Laban Conservatoire of Music and Dance under the tutelage of Sergio De Simone and Martino Tirimo, kindly supported by the Beverley Creed Scholarship.Pietro has performed solo recitals around London in venues such as the Old Royal Naval College Chapel in Greenwich and The Polish Club 'Ognisko Polskie' among others.
Pietro is also very active as an accompanist, working particularly on art song repertoire with his friend and colleague, Dominic Felts (Bass-Baritone). In May 2023, the duo were selected for the Song Easel Young Artist Programme which culminated in a performance for audiences in South East London, mentored by Sholto Kynoch. The duo has also had much success in art song competitions.
As a composer, Pietro has recently started a project which aims to encourage a social attitude towards music making by sharing new piano pieces he has written for 4 hands with friends, colleagues and teachers. Along with his activity in classical music, Pietro is a great lover of Latin-American music and plays keyboard for London-based band 'The Amalgam'. At home in Florence, he is also a member of the street band 'Pulsar' which focuses on playing Latin-American music using recycled materials to make percussion instruments.