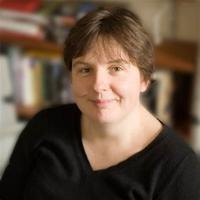 I am Tutorial Fellow at Hertford College, Oxford.

My research combines a range of approaches to Shakespeare and early modern drama. I am currently working on the First Folio (1623), a project combining aspects of the history of the book, histories of reading, and the interpretation of Shakespeare on the page. Much of my recent work has been about the reception of Shakespeare and about the scholarly and cultural investments in Shakespearean criticism (including my own). 

I am also interested in drama in performance, in the methodology of writing about theatre, in reviewing and its rhetoric, and in developing analogies between cinema, film theory, and early modern performance. Pedagogy is important to me and I continue to work on readerly editions of early modern texts and on books, articles and lectures which disseminate research to the widest possible audience.