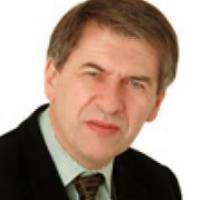 Ritchie Robertson, D.Phil. (M.A. Edinburgh), FBA, has been Taylor Professor of the German Language and Literature at the University of Oxford and a Fellow of The Queen's College since 2010. 

He is interested in a wide range of authors and topics in the period from 1750 onwards, notably Kafka; Heine; Schiller; Austrian literature; and the Enlightenment as an international movement.  He is convenor of the monograph series Germanic Literatures, published by Legenda. His New History of the Enlightenment is due out from Penguin Books in March 2020 and he is currently working on a study of Machiavelli's reception in Germany from the seventeenth to the early twentieth century. 

Click here to view a list of his publications.