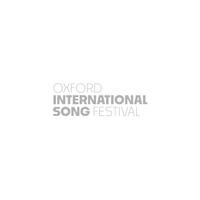 Currently based in London, Australian pianist and composer Rob Hao has performed an extensive range of repertoire from Rameau to Unsuk Chin as both soloist and chamber musician in Australia, the UK and across continental Europe. Rob was born in New Zealand and raised in Sydney, where he studied piano with Ransford Elsley and gave his first concerto performance (of Prokofiev's Third Concerto) in 2016. Rob currently studies at the Royal College of Music as an undergraduate double major in piano and composition in the classes of Andrew Zolinsky and Alison Kay, and has also studied with Simon Lepper and Gordon Fergus-Thompson.
As a pianist, Rob has a particular interest in accompaniment and the performance of 20th and 21st Century music. His repertoire includes works by John Cage, the Second Viennese School, Pierre Boulez, Unsuk Chin, Judith Weir, Michael Finnissy and Nicholas Vines. He gave the partial British premiere of Vines's Indie Ditties at the RCM's 'FestivAll' in 2021 and has also won prizes in the RCM's Brooks-van der Pump English song competition.
Rob's current composition projects include a contemporary completion of a Schubert piano sonata and a large-scale orchestral work. His newest wind octet is due to be premiered in London in July 2022.
In the 2022 Season, Rob will give his inaugural solo tour of Australia, including a solo recital debut under the sails of the Sydney Opera House where he will also give the complete Australian premiere of Nicholas Vines's fifty minute suite, Indie Ditties.