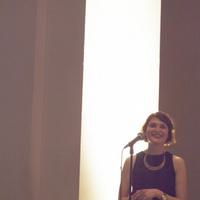 Dr Soosan Lolavar is a British-Iranian composer, music researcher and lecturer whose music has been performed across the UK, as well as in the USA, Canada, Iran, UAE, Spain, Japan, Chile and Australia. Her work has been broadcast on BBC television in both the UK and Iran as well as played several times on BBC Radio 3. Having studied Iranian classical music, with the help of a Fulbright Scholarship 2015-16, her music draws on ideas from both Western and Iranian traditions.
In 2020/1 she was commissioned by The Riot Ensemble, BBC Radio 3 and Listen Pony. In 2018/19 she performed Inventory of My Life, a santoor-dance work co-produced with Kae Ishimoto and Rosa van Hensbergen in Cambridge, Tokyo and London, supported by PRS Women Make Music. In 2017 her opera about immigration and borders, ID, Please,was premiered in the USA, and received funding from Arts Council England, Carnegie Mellon University and Iran Heritage Foundation for its European premier in London as part of the Tête àTête opera festival. In 2015, her work Protect Me From What I Want was performed by members of the London Sinfonietta, and she was awarded a Fulbright Scholarship to study Iranian music at Carnegie Mellon University in Pittsburgh. In 2014, she had works performed at the V&A and Royal Festival Hall and a short film on her work featured on the BBC in the UK and Iran. In 2013 she was selected as one of two Embedded composers in residence at the Southbank Centre and received funding from Arts Council England, Jerwood Charitable Foundation and Iran Heritage Foundation to pursue 'Stay Close', a ten-month project exploring contemporary classical music as a means of cultural exchange between the UK and Iran. In 2012 she won the John Halford Prize for Composition and was selected as part of the Adopt a Composer scheme funded by PRS for Music Foundation and run by Making Music, in partnership with Sound and Music and BBC Radio 3.
She holds degrees in Social and Political Sciences (University of Cambridge), Musicology (University of Oxford), Composition (Trinity Laban Conservatoire of Music and Dance), an Advanced Certificate in Music funded by a Fulbright Scholarship (Carnegie Mellon University, USA), and a PhD in Music from City, University of London. This project consists of a portfolio of compositions and 60,000 word thesis entitled "Auto-ethnography and Composition as Epistemologies for Reconciling Double- Consciousness: an Interrogation of Hybridity and Diaspora."
She is a Lecturer in Composition at Trinity Laban Conservatoire, and was formerly an Assistant Lecturer at Goldsmiths, University of London and Visiting Lecturer at City, University of London.
Updated 18/05/2023