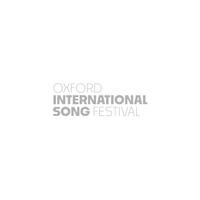 Winners of the Royal Over-Seas League Mixed Ensemble Competition 2019, Tunnell Trust Awards 2017, Nonclassical's Battle of the Bands 2014, Making Music Selected Artists 2019/20 and Park Lane Group Young Artists 2015/16, The Hermes Experiment is a contemporary quartet made up of harp, clarinet, voice and double bass. Capitalising on their deliberately idiosyncratic combination of instruments, the ensemble regularly commissions new works, as well as creating their own innovative arrangements and venturing into live free improvisation. The ensemble has commissioned over 50 composers at various stages of their careers. They were shortlisted in the Royal Philharmonic Society Awards 2019 in the Young Artists Category and their debut album will be released in July 2020 on Delphian Records.
Recent highlights include performances at Wigmore Hall, BBC Radio 3 Open Ear at LSO St Luke's, Tallinn Music Week, St Petersburg's Sound Ways Festival, Southbank Centre, Kings Place and Spitalfields Festival. The Hermes Experiment were one of the showcase artists the Classical NEXT Conference 2019. In January 2019, they celebrated their fifth birthday with a concert supported by Arts Council England and RVW Trust, and recorded for BBC Radio 3.
The quartet has received funding from Arts Council England, Aldeburgh Music, the RVW Trust, Hinrichsen Foundation, Britten-Pears Foundation, Future of Russia Foundation, Oleg Prokofiev Trust, Nicholas Boas Charitable Trust, PRS for Music Foundation and Help Musicians UK.