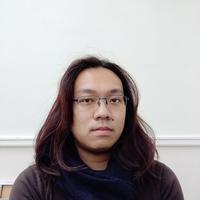 Thomas studied at the Royal Academy of Music with Hamish Milne and Diana Ketler, and at the Guildhall School with Andrew West and Eugene Asti. He has won prizes for his performances of Beethoven, Frederick Delius, Arthur Bliss, and the contemporary piano repertoire, and has been praised for his thoughtful and critical programming and excellent technique. He has also earned recognition as a specialist in the music of Nikolai Kapustin, having played and conducted premieres of his compositions in the UK, US, Singapore, and Australia. In other chamber groups he maintains a strong interest in unusual repertoire of the late Romantic, as well as mid-20th-century British music. His performances have also taken him through Korea, Japan, Hong Kong, and Taiwan.

Thomas has worked with conductors such as Susanna Mälkki, Clement Power, and Sian Edwards as well as composers Oliver Knussen, John Adams and Nikolai Kapustin in playing their music. He has also played in classes by Pierre-Laurent Aimard, Steven Osborne, and Bengt Forsberg among others.
Off the concert stage, Thomas works as a répétiteur and ballet pianist. He sometimes accompanies and improvises for silent film, appearing at various festivals and events. Thomas also plays the violin, and writes poetry and piano transcriptions of songs and symphonies.