Christian Adolf Overbeck von Lübeck
Poet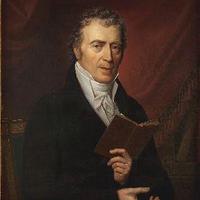 Christian Adolf Overbeck von Lübeck
1755 - 1821
Christian Adolph Overbeck was a German poet, and the Burgomaster of Lübeck.
Overbeck was the son of the lawyer (and consultant to Schonenfahrer Company) Georg Christian Overbeck (1713-1786) and his wife Eleonora Maria Jauch (1732-1797), and also grandson of the superintendent Caspar Nikolaus Overbeck (1670-1752). He was the nephew of the rector of the Katharineum, Johann Daniel Overbeck (1715-1802). Overbeck's son was the painter Friedrich Overbeck (1789-1869), and his grandson was the archeologist Johannes Adolph Overbeck (1826-1895). In 1781 Overbeck married Elisabeth Lang (1753–1820), whose family was originally from Nürtingen and shared ancestors with Friedrich Hölderlin and Ludwig Uhland.
Taken from Wikipedia. To view the full article, please click here.
Song List
This list is likely to be of songs that have been performed at Oxford International Song Festivals and Oxford Song events, and may not be comprehensive of this composer's compositions. This database is ever growing as a work in progress, with further songs regularly being added.