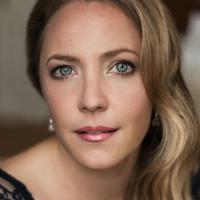 Lydia Teuscher was born in Freiburg, Germany and studied at the Welsh College of Music and Drama and at the Hochschule für Musik in Mannheim. 
Highlights in her 2019/20 season include Ännchen Der Freischütz for the Opernhaus Zurich, Eurydice in Gluck's Orfeo with the Orchestra of the Age of Enlightenment/Laurence Cummings, Caliste in Telemann's Pastorelle en musique with Ensemble 1700, Brahms' Ein Deutsches Requiem with the Robert-Schumann-Philharmonie/Guillermo García Calvo, Mozart's Requiem in the Wiener Konzerthaus with the Tonkünstler-Orchester Niederösterreich/Heinz Ferlesch and Fauré's Requiem with the Los Angeles Philharmonic/Bernard Labadie.
In opera, Lydia has sung Pamina Die Zauberflöte at the Salzburg Mozartwoche, Festival d'Aix-en-Provence, the Bolshoi, the Bayerische Staatsoper, Munich and Deutsche Staatsoper, Berlin; Susanna Le nozze di Figaro at the Glyndebourne Festival, Dresdner Semperoper, Staatstheater Karlsruhe, at the Hyogo Performing Arts Center in Japan and in concert with the Tokyo Symphony Orchestra and Jonathan Nott; Hero Béatrice et Bénédict at the Saito Kinen Festival in Japan; Zerlina Don Giovanni for the Bolshoi and Gretel Hänsel und Gretel for the Glyndebourne Festival, Dresdner Semperoper and Saito Kinen Festival.
She collaborates regularly with conductors such as René Jacobs, Jonathan Cohen, Emmanuelle Haïm, Sir Roger Norrington, Helmuth Rilling, Markus Stenz and Bernard Labadie and recent highlights have included Schönberg's Pierrot Lunaire with the Ensemble of the Bayerische Staatsoper; Mahler's Symphony No. 4 with the London Symphony Orchestra and Daniel Harding; Mozart's Mass in C Minor with the Deutsche Kammerphilharmonie Bremen and Sylvain Cambreling and Handel's Messiah with the Orchestre National de Lille and Jan Willem de Vriend.
Last updated - September 2019