Matthew Whittall
Composer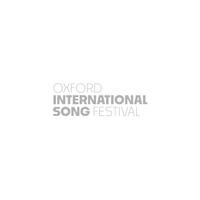 Matthew Whittall
1975
Canadian-Finnish composer Matthew Whittall (b. 1975) began his studies in Montreal. He earned degrees in performance and composition from Vanier College, the University of Massachusetts, Amherst and Stony Brook University, before settling in Finland in 2001. There he studied at the Sibelius Academy, receiving his Doctor of Music degree with honors in 2013. Whittall's prolific output covers a wide variety of genres, particularly orchestra, voice, chorus, chamber and solo instrumental works, with occasional forays into electronics. His works have been commissioned and performed by the Helsinki Philharmonic, the Finnish Radio Symphony, the Helsinki Chamber Choir the Toronto Symphony Orchestra and Canada's National Arts Centre Orchestra, among others, and have featured in festivals and radio broadcasts across Europe, North America and Japan. In 2013, his work "Dulcissima, clara, sonans", a setting of poetry of Hildegard of Bingen for soprano and orchestra, won Finland's highest composition award, the Teosto Prize.
Whittall's music is marked by an attempt to fuse its various disparate influences – Old and New World, Western and non-Western, sacred and secular, classical, folk and popular – into a single, variegated expressive language, and by a use of extramusical imagery ranging from natural phenomena to poetry and landscape art. Upcoming projects include chamber collaborations with the KAAÅS piano trio, Meta4 string quartet and Arktinen Hysteria wind quintet, as well as an orchestral commission for the Helsinki Philharmonic's "Helsinki Variations" project, and a monologue opera, Eclipses, for soprano Pia Freund, to a libretto by the Peruvian-Finnish poet Maritza Núñez. The fall 2017 season sees the premiere in Ottawa and Helsinki of his piano concerto, Nameless Seas, written for soloists Angela Hewitt and Risto-Matti Marin.
Matthew Whittall lives in Helsinki, Finland. In addition to a busy schedule as a freelance composer and music writer, he teaches music analysis and orchestration at the Sibelius Academy. His work has been supported by the Finnish Cultural Fund and the Jenny and Antti Wihuri fund, among others. Most recently, he was awarded a five-year grant from the Arts Promotion Centre Finland, beginning in 2018.
Song List
This list is likely to be of songs that have been performed at Oxford International Song Festivals and Oxford Song events, and may not be comprehensive of this composer's compositions. This database is ever growing as a work in progress, with further songs regularly being added.