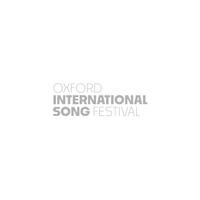 Rachel Stott
1968
Rachel Stott was educated at Wells Cathedral School and read music at Churchill College, Cambridge. While a post-graduate student at the Guildhall School of Music and Drama she was commissioned by the London Park Lane Group for their Purcell Room series and by the chamber orchestra EOS, under conductor Charles Hazelwood. Subsequently her works have been performed at the London South Bank, Wigmore Hall and St James' Piccadilly, festivals in the UK and abroad in Europe, USA and Japan.  She has produced a CD of new music, Airborne, a collection of contemporary settings of British and American poetry by contemporary British composers, and written a series for BBC Radio 3 entitled Harmony and Invention. 

Pursuing a career also as a professional viola player, Rachel is particularly keen on composing for string instruments. Her first string quartet, Quiet Earth, was commissioned for performance by the Fitzwilliam Quartet at the 2002 Swaledale Festival and a second quartet, The Enchanted Lyre, was performed by the Dante Quartet at the Wigmore Hall in 2005. In 2016 the Callino Quartet recorded a CD of her music for string quartet, including her third quartet, Wind through a Symmetry, composed for them during a residency at the Banff Centre, Canada.  Her fourth quartet, Euphonia, composed during the spring lockdown in London, is due to be premiered at Teesside Music Society on 11th October 2020.

Rachel has a particular interest in writing for early instruments and for singers specialising in early music.   Her work has been performed by such eminent singers as James Bowman, James Gilchrist, William Purefoy and Robin Blaze, and ensembles Concordia, Sonnerie, Paulus Barokk and Theatre of the Ayre.   She has also written extensively young singers and players, including an opera for performance by children, The Cuckoo Tree, based on the book by Joan Aiken.
Song List
This list is likely to be of songs that have been performed at Oxford International Song Festivals and Oxford Song events, and may not be comprehensive of this composer's compositions. This database is ever growing as a work in progress, with further songs regularly being added.