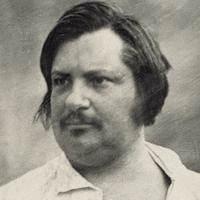 Honoré de Balzac
1799 - 1850
Honoré de Balzac (born Honoré Balzac,[1] 20 May 1799 – 18 August 1850) was a French novelist and playwright. The novel sequence La Comédie humaine, which presents a panorama of post-Napoleonic French life, is generally viewed as his magnum opus.
Taken from Wikipedia. Read more here.
Read or download La Comédie humaine for free here on Gutenberg Press, or listen to it on audiobook here on LibriVox.
Song List
This list is likely to be of songs that have been performed at Oxford International Song Festivals and Oxford Song events, and may not be comprehensive of this composer's compositions. This database is ever growing as a work in progress, with further songs regularly being added.