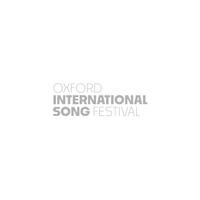 Josef Karl Bernard
1780 - 1850
Josef Karl Bernard was born in Horatitz, Bohemia, in 1780. He moved to Vienna in 1800 and worked as a journalist, writer and librettist. He was the editor of the journal Thalia, set up in 1784 by Friedrich Schiller and dedicated to the friends of the dramatic muse. 
He is best known as the librettist of Louis Spohr's opera Faust, produced in Prague in 1814. He had also written the text for the Oratorio Der Sieg des Kreuzes (The Victory of the Cross) for Beethoven and sent it to him in autumn 1823. Beethoven wrote that he could not set the text to music without it being thoroughly reworked and gave Bernard permission to give the libretto to a less critical composer. He stressed that this was not to be understood as a low opinion of the work. (Taken from http://www.beethoven-haus-bonn.de)
Schubert's Vergebliche Liebe (Futile Love), D177, is a setting of Bernard's poem. 
Song List
This list is likely to be of songs that have been performed at Oxford International Song Festivals and Oxford Song events, and may not be comprehensive of this composer's compositions. This database is ever growing as a work in progress, with further songs regularly being added.