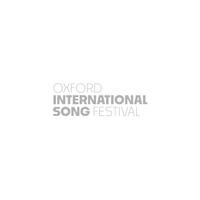 Senn, Johann
1792 - 1857
Johann Chrysostomus Senn was a political lyric poet of the Vormärz.
Johann Senn was the son of the freedom fighter, Franz Michael Senn.
He lived in Vienna from 1807 and attended the Akademische Gymnasium. He was a pupil of the Wiener Stadtkonvikt along with Franz Schubert. He later studied philosophy, law und medicine, none of which he managed to complete. He became a teacher to Baron Anton von Doblhoff-Dier.
From 1815, his interest in politics grew ever more strident. Members of his circle included the composer Schubert, the poet Johann Mayrhofer, the lawyer and later Redemptorist Franz von Bruchmann, the artist Leopold Kupelwieser and the doctor Ernst von Feuchtersleben.
In 1820, Senn was arrested for his revolutionary ideas and imprisoned for almost a year. He was then deported to Tyrol and never returned to Vienna.
He spent eight years there in military service, rising to the position of lieutenant. He was unable to enjoy a middle-class career and lived out the rest of his days in Innsbruck working either as a Tagschreiber or in the offices of regional administration.
Taken from Wikipedia. To view the full article, please click here.
Song List
This list is likely to be of songs that have been performed at Oxford International Song Festivals and Oxford Song events, and may not be comprehensive of this composer's compositions. This database is ever growing as a work in progress, with further songs regularly being added.