Siegfried August Mahlmann
Poet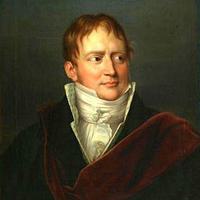 Siegfried August Mahlmann
1771 - 1826
Siegfried August Mahlmann was a German poet and editor.
Mahlmann was born in Leipzig, and studied law at the University of Leipzig. In his early life, he served as private tutor to a young nobleman, whom he accompanied to Göttingen and then on a trip through northern Europe. From 1799 he become a bookseller, writer, and editor. From 1806 to 1816 he edited the journal Zeitung für die elegante Welt, and from 1810 to 1818 the newspaper Leipziger Zeitung, the latter of which resulted in his brief imprisonment in 1813 by the French during the Napoleonic Wars, in the fortress of Erfurt.
Among his writings are a novel, Albano der Lautenspieler (1802), a parody of August von Kotzebue's Die Hussiten vor Naumburg (1803), and various short stories. His poetry was quite popular in the 19th century, and was published in a collection in 1825, and again posthumously in 8 volumes in 1839–40, and 3 volumes in 1859. The poems "Sehnsucht" (1802) and "Weinlied" (1808) were his most popular. In addition, he adapted the lyrics of "God Save the King" for the Kingdom of Saxony, as "Gott segne Sachsenland" ("God Save Saxony").
Taken from Wikipedia. To view the full article, please click here.
Song List
This list is likely to be of songs that have been performed at Oxford International Song Festivals and Oxford Song events, and may not be comprehensive of this composer's compositions. This database is ever growing as a work in progress, with further songs regularly being added.
| | |
| --- | --- |
| Herbstlied (1840) Op. 43 no.2 2, 3 & 9.x.1840 | Robert Schumann |