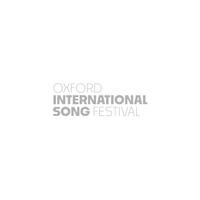 Spaun, Joseph von
1788 - 1865
Joseph Ritter von Spaun (after 1859 Joseph Freiherr von Spaun) was an Austrian nobleman, an Imperial and Royal Councillor, lottery director, and honorary citizen of Vienna and Cieszyn. He is best known for his friendship with the composer Franz Schubert.
oseph von Spaun came from the Spaun family, originally of Swabian origin first mentioned in documents from 1583-1593 among farmers and yarn spinners Bartholomäus Spaun. The family, originally from Deisenhausen (Günzburg) became wealthy in Linz. He was the son of Franz Xaver Ritter von Spaun (1756-1804) a royal councillor and Imperial State Syndic in Upper Austria and the widow Josepha Steyrer von Riedenburg (1757-1835). His brother was the historian and folklorist Anton Ritter von Spaun (1790-1849).
Spaun married Franziska Roner Edle von Ehrenwert (July 17 1795-Jan 31, 1890), daughter of landholder and military captain Joseph Roner Edler von Ehrenwert on April 14 1828 in Vienna. The son of this union became Admiral Hermann von Spaun.
He was raised to the Austrian nobility on August 25 1859 (Adelsbrief on Nov. 2, 1859), and assumed the title Freiherr (baron).
Taken from Wikipedia. To view the full article, please click here.
Song List
This list is likely to be of songs that have been performed at Oxford International Song Festivals and Oxford Song events, and may not be comprehensive of this composer's compositions. This database is ever growing as a work in progress, with further songs regularly being added.