Vincenzo Bellini
Composer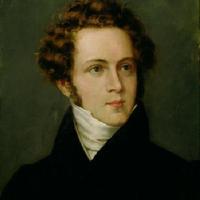 Vincenzo Bellini
1801 - 1835
Vincenzo Salvatore Carmelo Francesco Bellini (3 November 1801 – 23 September 1835) was an Italian opera composer, who was known for his long-flowing melodic lines for which he was named "the Swan of Catania". Many years later, in 1898, Giuseppe Verdi "praised the broad curves of Bellini's melody: 'there are extremely long melodies as no-one else had ever made before'."
A large amount of what is known about Bellini's life and his activities comes from surviving letters—except for a short period—which were written over his lifetime to his friend Francesco Florimo, whom he had met as a fellow student in Naples and with whom he maintained a lifelong friendship. Other sources of information come from correspondence saved by other friends and business acquaintances.
Information from Wikipedia. Please click here for the full article.
Song List
This list is likely to be of songs that have been performed at Oxford International Song Festivals and Oxford Song events, and may not be comprehensive of this composer's compositions. This database is ever growing as a work in progress, with further songs regularly being added.