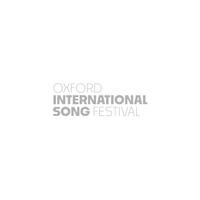 Alan Durant
The following extract is taken from Alan's website, click here to learn more.
I was born in Sutton, Surrey, in the house in which my parents lived for fifty years. My deepest wish back then (partly because my favourite TV programme was The Munsters) was to have a weird family. I've got two older brothers and a younger sister and we got on pretty well, but they weren't really weird – they didn't have fangs or green skin and they only had one head each! (I wrote about this later in my books about Creepe Hall.)

My two passions as a child were football (my hero was George Best, I even named my goldfish after him) and reading – especially the Narnia books by C S Lewis, Michael Hardcastle's football stories and Enid Blyton's Famous Five series. But my favourite books of all were a Manchester United Football Year Book from 1969 signed "To Alan from George Best" and The King of the Castle by Meriol Trevor that I came across quite by chance looking along a library shelf one day. These books are still my most treasured possessions. All of these books were a major inspiration to me and played an important part in my development as a writer. 

"I don't believe you can be an author without being a reader; we write books because we enjoy reading them."

The Adult

After leaving Trinity School in Croydon (the setting for my first novel Hamlet Bananas and All That Jazz), I went to Keble College, Oxford, to study English Language and Literature. After this I lived in Paris for a couple of years working in a school of spontaneous expression, which was run by the shortest, fattest, most explosive couple the world has ever seen. I wonder sometimes what happened to them. Maybe they really did explode!

I've only had two other jobs (apart from author) – I worked as a publicist for the charity Scope, and as a copywriter for the children's book publisher Walker Books. For many years I wrote blurbs for books, adverts, catalogues and so on (if you've got one of the original Where's Wally books or We're Going on a Bear Hunt or Guess How Much I Love You, for example, then the words on the back are mine).

I now work for myself as a full-time author, writing stories and poems, visiting schools and running creative writing courses, and I love it. I have three grown-up children who I used to call my "guinea pigs" because I tried out my stories on them (and because they are small and furry). I live in Brighton, but also have a house in Picardy in northern France where I go to write and relax.

The Author

My first books were about teenage life and came from my own experiences and concerns. I was fourteen when I discovered the immense and liberating power of writing and it was my mainstay during my teenage years. Now I write to entertain my children and their friends.

I write lots of different styles of books and for a wide age-range – from picture books to teenage thrillers. I also write poetry for children and adults. I've written spooky books, sci-fi, school stories, funny stories, horror (but not too much because it scares me!), thrillers, fairy tales, football… Writing different styles of story keeps me on my toes and helps to entertain me. That's one of the first rules of being a writer: you have to entertain yourself, otherwise how can you hope to entertain anyone else?

My work was featured in the BBC series English Express, which won a Children's BAFTA Award, and I appeared in two programmes in the award-winning Let's Write a Story series. I'm a tutor in the Able Writers programme (set up by Brian Moses) and a frequent visitor to schools, libraries and festivals around the UK and abroad where I give talks, readings and performances, and run writing workshops.

My books have been shortlisted for and won a number of prizes. Billy Monster's Daymare won the Royal Mail Scottish Children's Book Award and the Portsmouth Children's Book Prize. Burger Boyalso won the Portsmouth Prize and was broadcast in a programme in CITV's Bookaboo, which won both a Children's BAFTA Award and a British Animation Award.  Football Fever won the Stockport Children's Book Award. Clownfish won the 2020/21 Bolton Children's Fiction Award. Always and Forever was shortlisted for The Kate Greenaway Medal and Dear Tooth Fairy for the Children's Book Award.

I have now written over 100 books, which seems extraordinary to me when I think back to the rather reluctant writer that I was all those years ago in primary school!