Friedrich Heinrich Karl (Freiherr de la Motte Fouqué)
Poet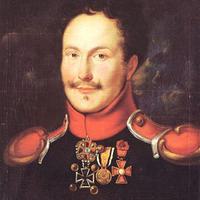 Friedrich Heinrich Karl (Freiherr de la Motte Fouqué)
1777 - 1843
Friedrich Heinrich Karl de la Motte, Baron Fouqué was a German writer of the romantic style.
He was born at Brandenburg an der Havel, of a family of French Huguenot origin, as evidenced in his family name. His grandfather, Heinrich August de la Motte Fouqué, had been one of Frederick the Great's generals and his father was a Prussian officer. Although not originally intended for a military career, Friedrich de la Motte Fouqué ultimately gave up his university studies at Halle to join the army, and he took part in the Rhine campaign of 1794. The rest of his life was devoted mainly to literary pursuits. He was introduced to August Wilhelm Schlegel, who deeply influenced him as a poet ("mich gelehret Maß und Regel | Meister August Wilhelm Schlegel") and who published Fouqué's first book, Dramatische Spiele von Pellegrin, in 1804.
Taken from Wikipedia. To view the full article, please click here.
Song List
This list is likely to be of songs that have been performed at Oxford International Song Festivals and Oxford Song events, and may not be comprehensive of this composer's compositions. This database is ever growing as a work in progress, with further songs regularly being added.