Georg Friedrich Philipp von Hardenberg ('Novalis')
Poet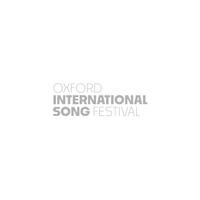 Georg Friedrich Philipp von Hardenberg ('Novalis')
1772 - 1801
Novalis was the pseudonym of Georg Philipp Friedrich Freiherr von Hardenberg, a poet, author, and philosopher of early German Romanticism. Hardenberg's professional work and university background, namely his study of mineralogy and management of salt mines in Saxony, was often ignored by his contemporary readers. He was the second of the eleven children of the estate owner and salt-mine manager Heinrich Ulrich Erasmus Freiherr von Hardenberg. 
In 1797 Novalis entered the Mining Academy of Freiberg in Saxony, a leading academy of science, to study geology.  During his studies in Freiberg, he immersed himself in a wide range of subjects, including mining, mathematics, chemistry, biology, history and, not least, philosophy. It was here that he collected materials for his famous encyclopaedia project. Similar to other German authors of the Romantic age, his work in the mining industry, which was then undergoing the first steps to industrialization, was closely connected with his literary work.
Novalis' first fragments were published in 1798 in the Athenäum, a magazine edited by the brothers Schlegel, who were also part of the early Romantic movement. Novalis' first publication was entitled Blüthenstaub (Pollen) and saw the first appearance of his pseudonym, "Novalis". In July 1799, he became acquainted with Ludwig Tieck, and that autumn he met other authors of so-called "Jena Romanticism".
From Spring 1799, Novalis again worked in the management of salt mines. That December, he became an assessor of the salt mines and a director. In December 1800, the twenty-eight-year-old Hardenberg was appointed "Supernumerar-Amtshauptmann" for the district of Thuringia, a position comparable to that of a present-day magistrate. But from August onward, Hardenberg suffered from tuberculosis, and on March 25, 1801, he died in Weißenfels. His body was buried in the old cemetery there.
Novalis lived long enough to see the publication only of Pollen, Faith and Love or the King and the Queen and Hymns to the Night. His unfinished novels, his political speech, and numerous other notes and fragments were published posthumously by his friends Ludwig Tieck and Friedrich Schlegel.
Schubert made settings of several of his poems: Hymne I, II, III and IV (D659, 660, 661 and 662), Marie (D658) and Nachthymne (D687).
Taken from Wikipedia. To view the full article, click here.
Song List
This list is likely to be of songs that have been performed at Oxford International Song Festivals and Oxford Song events, and may not be comprehensive of this composer's compositions. This database is ever growing as a work in progress, with further songs regularly being added.