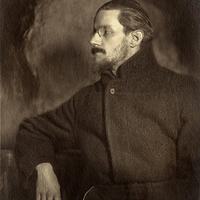 James Joyce
1882 - 1941
James Augustine Aloysius Joyce (2 February 1882 – 13 January 1941) was an Irish novelist, short story writer, poet, teacher, and literary critic. He contributed to the modernist avant-garde and is regarded as one of the most influential and important authors of the 20th century. 
Read the full Wikipedia article here.
Song List
This list is likely to be of songs that have been performed at Oxford International Song Festivals and Oxford Song events, and may not be comprehensive of this composer's compositions. This database is ever growing as a work in progress, with further songs regularly being added.