Johann Christian, Freiherr von Zedlitz
Poet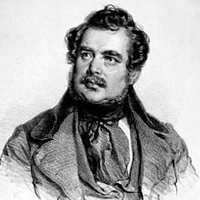 Johann Christian, Freiherr von Zedlitz
1790 - 1862
Joseph Christian Freiherr von Zedlitz (Baron Joseph Christian von Zedlitz) was an Austrian dramatist and epic poet.
His wife died 1836, and 1837 he was nominated by the foreign service to work for the Foreign Office. He was sent as representative of the Austrian imperial court to the principalities of Sachsen-Weimar-Eisenach, Nassau, Braunschweig, Oldenburg and Reuss.
He was also a good friend of Joseph Freiherr von Eichendorff.
Song List
This list is likely to be of songs that have been performed at Oxford International Song Festivals and Oxford Song events, and may not be comprehensive of this composer's compositions. This database is ever growing as a work in progress, with further songs regularly being added.