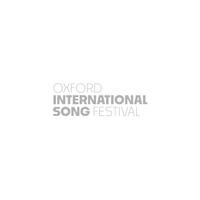 Karl Lappe
1773 - 1843
Karl Lappe was the youngest son of the pastor of Wusterhusen. After the early death of his father he attended the city school in Wolgast from 1780.. From 1790 he studied  theology, philosophy and philology at the University of Greifswald.
After graduation he worked as a tutor at Kosegarten in Altenkirchen (Rügen) . In 1801 he moved to the Stralsunder school . He circulated a selection of his poetry to his students. Some of his works deal with the events of the German Campaign of 1813 and he was revered as a patriotic freedom singer.
In 1817 he had to give up teaching after a serious illness. He settled in Pütte and devoted himself to writing and the education of his children. 
In addition to love poetry, Lappe wrote mainly of his native West Pomerania. He traveled to almost every corner of the country. The most frequent subject of his lyrical works was the island of Rügen . In his poems he praised the beauty of the sea, the land and its inhabitants. In addition, he described the lives of some of his countrymen. Along with Friedrich Joachim Philipp von Suckow he founded in Stralsund  in 1827the literary weekly magazine Sundine .
Karl Lappe died in Stralsund in 1843.
Schubert set to music is poems Der Einsame (D800), Im Abendrot (D799) and Flucht (D825 no.3)
Song List
This list is likely to be of songs that have been performed at Oxford International Song Festivals and Oxford Song events, and may not be comprehensive of this composer's compositions. This database is ever growing as a work in progress, with further songs regularly being added.