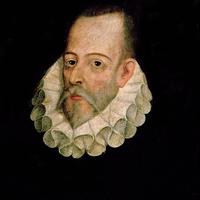 Miguel de Cervantes
1547 - 1616
Miguel de Cervantes Saavedra (29 September 1547 (assumed) – 22 April 1616 NS) was a Spanish writer who is widely regarded as the greatest writer in the Spanish language and one of the world's preeminent novelists. His novel Don Quixote has been translated into over 140 languages and dialects; it is, after the Bible, the most-translated book in the world.
Taken from Wikipedia. Read more here.
Read or download Don Quixote for free here, on Gutenberg Press. Listen to it here for free on LibriVox.