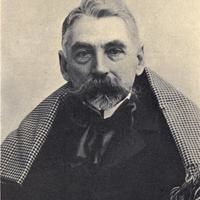 Stéphane Mallarmé
1842 - 1898
Stéphane Mallarmé (18 March 1842 – 9 September 1898), whose real name was Étienne Mallarmé, was a French poet and critic. He was a major French symbolist poet, and his work anticipated and inspired several revolutionary artistic schools of the early 20th century, such as Cubism, Futurism, Dadaism, and Surrealism.
Taken from Wikipedia. Read the full article here.
Read more about Mallarmé and some of his work here, on Poetry Foundation.
Song List
This list is likely to be of songs that have been performed at Oxford International Song Festivals and Oxford Song events, and may not be comprehensive of this composer's compositions. This database is ever growing as a work in progress, with further songs regularly being added.