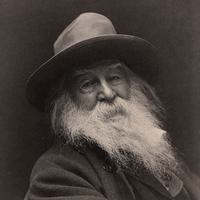 Walt Whitman
1819 - 1892
Walt Whitman (May 31, 1819 – March 26, 1892) was an American poet, essayist, and journalist. A humanist, he was a part of the transition between transcendentalism and realism, incorporating both views in his works. Whitman is among the most influential poets in the American canon, often called the father of free verse. Mary Smith Whitall Costelloe argued: "You cannot really understand America without Walt Whitman, without Leaves of Grass ... He has expressed that civilization, 'up to date,' as he would say, and no student of the philosophy of history can do without him." Modernist poet Ezra Pound called Whitman "America's poet ... He is America."
Taken from Wikipedia. For the full article, please click here.
Song List
This list is likely to be of songs that have been performed at Oxford International Song Festivals and Oxford Song events, and may not be comprehensive of this composer's compositions. This database is ever growing as a work in progress, with further songs regularly being added.