Friedrich Anton Franz Bertrand
Poet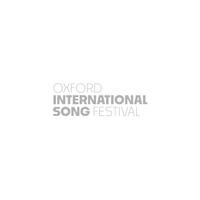 Friedrich Anton Franz Bertrand
1787 - 1830
Little is known of the life of Friedrich Bertrand: according to recent information he was born in the vicinity of Halle, dying sometime after 1828, probably in Dessau. He was private secretary to the tax authorities, before becoming a freelance author and was later the councillor for Cöthen in the state of Magdeburg. Minona, D152 [2], to which Bertrand gave the subtitle Die Kunde der Dogge (The Mastiff's Tidings), is a gloomy ballad in the style of the verse tales of Ossian (alias James MacPherson), which were immensely popular at the time and from which Schubert created nine, in some cases very extensive, settings until 1817. 
Schubert also set Bertrand's Adelwold und Emma to music (D211).
Taken from Naxos.com.  To view the full article, click here
Song List
This list is likely to be of songs that have been performed at Oxford International Song Festivals and Oxford Song events, and may not be comprehensive of this composer's compositions. This database is ever growing as a work in progress, with further songs regularly being added.