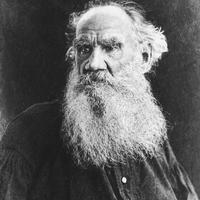 Leo Tolstoy
1817 - 1875
Count Lev Nikolayevich Tolstoy (9 September 1828 – 20 November 1910), usually referred to in English as Leo Tolstoy, was a Russian writer who is regarded as one of the greatest authors of all time. He received multiple nominations for Nobel Prize in Literature every year from 1902 to 1906, and nominations for Nobel Peace Prize in 1901, 1902 and 1910, and his miss of the prize is a major Nobel prize controversy.
Information from Wikipedia. Click here to read more.
Song List
This list is likely to be of songs that have been performed at Oxford International Song Festivals and Oxford Song events, and may not be comprehensive of this composer's compositions. This database is ever growing as a work in progress, with further songs regularly being added.