Charles van Lerberghe
Poet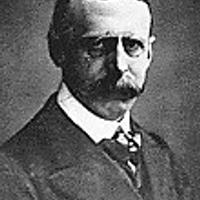 Charles van Lerberghe
Charles van Lerberghe was a Flemish (Belgian) symbolist poet writing in French.
His poetry was set by Gabriel Fauré in the song cycles La chanson d'Ève and Le jardin clos.
Taken from Wikipedia. To view the full article, please click here.
Song List
This list is likely to be of songs that have been performed at Oxford International Song Festivals and Oxford Song events, and may not be comprehensive of this composer's compositions. This database is ever growing as a work in progress, with further songs regularly being added.