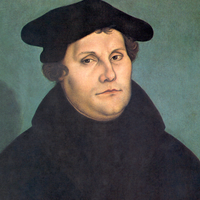 Martin Luther
1483 - 1546
Martin Luther, (10 November 1483 – 18 February 1546) was a German professor of theology, composer, priest, monk, and a seminal figure in the Protestant Reformation.
Read the full Wikipedia article here.
Song List
This list is likely to be of songs that have been performed at Oxford International Song Festivals and Oxford Song events, and may not be comprehensive of this composer's compositions. This database is ever growing as a work in progress, with further songs regularly being added.