Germaine Tailleferre
Composer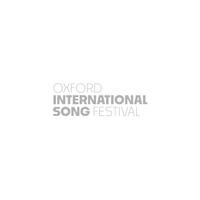 Germaine Tailleferre
1892 - 1983
The composer Germaine Tailleferre (1892-1983) played the piano and organ, taught and also painted. Thanks to her father's opposition to her musical education, she changed her name early on from 'Taillefesse' to 'Tailleferre'. Her mother gave her lessons and she studied secretly at the Paris Conservatoire. Her father allowed her to study only when he saw her name in the newspaper, but on condition that she finance herself. For many years, she wavered between music and painting; she numbered Pablo Picasso among her acquaintances. 
Her first marriage to the American caricaturist Ralph Barton in 1926 ended in divorce four years later. She married a French lawyer Jean Lageat in 1932; his tuberculosis caused her to spend much of the 1930s in a sanatorium. Like Nadia Boulanger, she was based in France but had a close professional relationship with the USA, spending 1942-46 in that country. Thereafter she enjoyed a long and successful career in France.
Tailleferre undertook many recital tours accompanying singers; for example, as the Duo Lefort-Tailleferre (with the baritone Bernard Lefort) she did over 100 concerts in the early to mid-1950s, championing French contemporary song.
Tailleferre is best known for her membership of Les Six, a group of composers founded in 1920 which included Georges Auric, Louis Durey, Arthur Honegger, Darius Milhaud and Francis Poulenc. Their aim was to counteract the emotional excesses of late Romanticism. Tailleferre was fascinated by French music from the 17th and 18th centuries, as well as Mozart. She resisted what she regarded an excessive seriousness in art music, declaring in an interview late in her life, 'we wanted joyous music, which sparkled!' Tailleferre is associated with a light-hearted neoclassicism shared with many contemporaries and also recognisable in the music of Stravinsky, Ravel, and her close friend and colleague Darius Milhaud.
Although she has been the subject of biographies in German and French, there is no complete critical edition of her music. The Bibliotheque Nationale is the best source for her music, alongside dedicated websites. She wrote approximately 238 works as well as music for at least forty films, composing extensively across all genres including many unpublished operas. The majority of her songs are unpublished and unrecorded (see below) but the 1930 Chansons du folklore are beautifully crafted, with exquisite harmonies enriching the simple folk-inspired melodies. The set is full of variety including humorous and lyrical numbers, and at under ten minutes, easy to incorporate into a programme.
  
Unpublished
- L'adieu du cavalier (Hommage à Francis Poulenc) (Apollinaire, St. u. Klav., 1963)
- Le bateau en chocolat (St. u. Klav. 1963)
- C'est facile à dire (Burgaud, St. u. Klav.)
- Chanson de Firmin
- Chanson du marin
- Chant chinois
- La chasse à l'enfant (Poème de Jacques Prévert) (à Margo Lion) (1934)
- Le déjeuner sur l'herbe (Marcy, St. u. Klav., 1955)
- L'enfant blond (Marcy, St. u. Klav., 1955)
- Formeries (Tardieu, 3 Lieder) (pour Alix)
- Histoires secrètes (St. u. Klav., 1957)
- Lord Byron (2 Lieder, St. u. Klav., 1934)
- Minuit (Cocteau, St. u. Klav.)
- Nocturne (Bar. u. Ensemble)
- Onze chants (Pinget, 11 Lieder, St. u. Klav., 1961) (à Mrs. Alice Esty)
- Paris sentimental (Lacloche, 6 Lieder, St. u. Klav., 1961) 

© Natasha Loges, 2022
Song List
This list is likely to be of songs that have been performed at Oxford International Song Festivals and Oxford Song events, and may not be comprehensive of this composer's compositions. This database is ever growing as a work in progress, with further songs regularly being added.