Modest Mussorgsky
Composer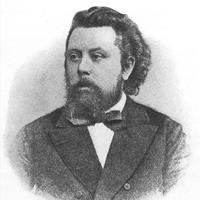 Modest Mussorgsky
1839 - 1881
Modest Petrovich Mussorgsky (21 March 1839 – 28 March 1881) was a Russian composer. He was an innovator of Russian music in the romantic period. He strove to achieve a uniquely Russian musical identity, often in deliberate defiance of the established conventions of Western music. Many of his works were inspired by Russian history, Russian folklore, and other national themes.
Information from Wikipedia. Read more here.
Song List
This list is likely to be of songs that have been performed at Oxford International Song Festivals and Oxford Song events, and may not be comprehensive of this composer's compositions. This database is ever growing as a work in progress, with further songs regularly being added.