Exploring Nordic Song
20 October 2018, 10:45am - 4:00pm
Join us for a fascinating exploration of the great song traditions of the Nordic lands. Across the day, we introduce and hear songs from Finland, Denmark, Norway and Iceland, all with outstanding singers performing in their mother tongue, and expert speakers giving background and context to each section. There is so much glorious music to be heard, with song at the heart of the musical histories of these countries, and the only reason this music is not more familiar is surely the lack of opportunities for non-Nordic singers to be trained in the languages. Today gives a rare and special opportunity to be introduced to some great music, as well as hearing some of the more familiar works by Grieg and Sibelius.
Coffee will be served at 10.30am. At 10.45am Daniel Grimley, Professor of Music at Merton College, will introduce the day ahead and some of the background and common themes to be heard. The four parts that follow each consist of a 20-25 minute introduction and 30-35 minute performance.
After this event, Bengt Forsberg will give a similarly varied solo piano recital, before Sweden is represented by the great soprano Camilla Tilling in the evening concert. The Carice Singers will conclude the day with a choral concert in New College Chapel. A 'Nordic Day Pass' is available to purchase for £60 which will enable you to attend all talks and concerts (excluding meals) across the. You can book this pass under the tickets section at the top of this page.
FINLAND
11am-12pm
Melis Jaatinen mezzo-soprano
Juho Alakärppä piano
Daniel Grimley speaker
Songs by Jean Sibelius, Leevi Madetoja and Toivo Kuula
DENMARK
12.15pm-1.15pm
Mathias Monrad Møller tenor
Dahl Laursen piano
Leah Broad speaker
Songs by Carl Nielsen, Peter Heise and Peter Lange-Müller
---
LUNCH
1.15pm – 2pm
A light lunch is available and must be pre-booked (£7)
---
NORWAY
2pm-3pm
Eira Huse mezzo-soprano
Olga Jørgensen piano
Daniel Grimley speaker
Edvard Grieg's folk-inspired cycle Haugtussa and songs by Ludvig Irgens-Jensen
ICELAND
3pm-4pm
Oddur Jónsson baritone
Somi Kim piano
Hilary Finch speaker
Songs by Atli Heimir Sveinsson, Jórunn Viðar and Sigfús Einarsson, and Icelandic folksongs
---
Artists
Series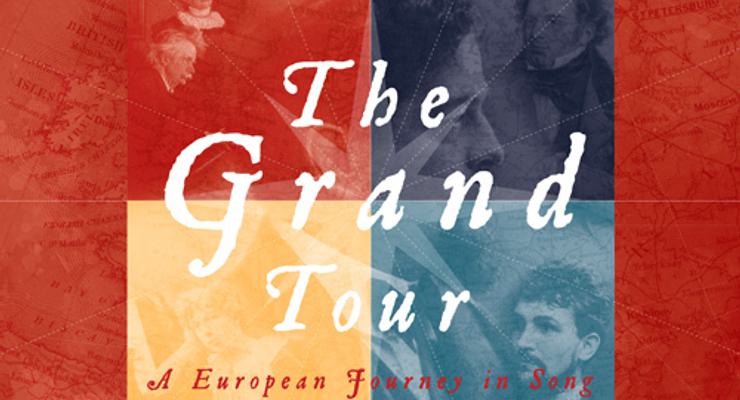 12 October 2018 | 9:00am
The Grand Tour – A European Journey in Song
---
Previous Event
19 October 2018, 7:30pm 29 November 2023 - 2:20pm
Next Event
20 October 2018, 5:30pm 29 November 2023 - 2:20pm